DeMark Home Ontario Inc is a supplier of Home Services to customer across Ontario. We are proudly 100% Canadian owned and operated company. Our main goal is to provide fast, reliable and professional home services to our customers.
DeMark Home Ontario Inc services include sales and installations of hot water heaters, Tankless Water Heater, Furnaces, Air Conditioners and equipment maintenance by highly experienced and licensed professionals. Through variety of our Energy Efficient products and services we strive to bring the highest value and comfort to our customers. We offer rental, financing, purchasing options on furnaces, air conditioners, hot water heaters and Tankless units.
Our team of experts carefully focuses on helping customers select the most efficient and reliable equipment and service for their home. We take an individual approach to every customer based on specific needs and desires.
Our team of professionals not only focuses on assisting customers in selecting the most efficient and reliable service for their homes but also providing customers with an educated response on Government Programs and Rebates, Energy Saving Tips and Tools.
We bring environmental awareness to our socially responsible homeowners by offering Energy Efficient products, services and programs that reduce carbon footprints and offset CO2 emissions.
We are here to provide homeowners across Ontario with value, efficiency, reliability and to help you save money and preserve our natural resources.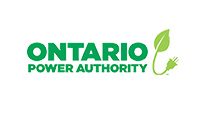 DeMark Home Ontario servicing area for HVAC-furnaces, air conditioners, hot water heaters, tankless units includes: Toronto, GTA, Vaughan, Mississauga, Brampton, Markham, Scarborough, Milton, Burlington, Niagara Falls, Oshawa, Pickering, Ajax, Aurora, Newmarket, Barrie, Ottawa and more. For a full servicing area please click here.