Air Conditioner Rental Cost
When choosing a rental program, the air conditioner rental cost is a great influence in your final decision, so understanding the variables which amount to that cost is crucial to your decision.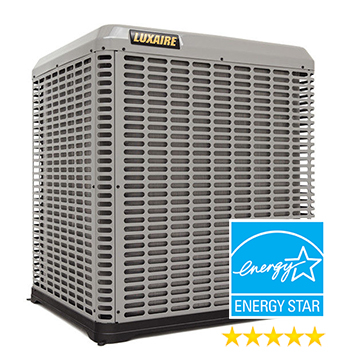 Air conditioner rental programs involve a contract with terms typically ranging from 7, 10, or 15 years. Over the span of the contract term you will be a paying monthly air conditioner rental cost fee which can be anywhere between $49.99 to $94.99. The ideal rental program will provide you with an open agreement. This means that you can buy out the equipment at any time during the contract term. Another characteristic of a great rental program is for the program to offer transferability. This would allow you to transfer the program over to the next homeowner in the event that you sell your home.
What determines the air conditioner rental cost?
Air conditioner rental cost is determined by three factors, which are the manufacturer, equipment size, and its efficiency level. AC efficiency level is determined by its SEER rating. High efficiency AC units with higher SEER ratings will have higher rental rates. Air conditioners with a lower SEER rating will have a lower rental rate. The company which the equipment is made by will also be a determining factor in the rental rate of the equipment.
What's the difference between air conditioner rental and purchasing?
Purchasing a new air conditioner can be a large financial investment for many homeowners. Not all homeowners are willing to make this upfront payment, so renting provides them with a manageable alternative to purchasing.. Buying a new air conditioner involves an upfront cost of thousands of dollars. Above all, when purchasing an air conditioner there are also expenses outside of the upfront cost which can amount to a sizeable sum. The expenses related to purchasing an air conditioner are:
The air conditioner equipment cost
Installation fees
Annual air conditioner inspection
Maintenance fees
Additional parts
Service and repair labour fees
Easy Rentals...
get total piece of mind with our High Efficiency Furnace and Air Conditioner
Rental Program
.
In contrast, a single affordable monthly fee is the only cost you will incur when renting an air conditioner.
The air conditioner rental cost includes:
Free installation and removal of old equipment
Zero upfront costs and no hidden fees
Free lifetime maintenance and repairs on all parts and labour
Free equipment replacement if equipment cannot be repaired
No extended warranties required
Energy Star certified equipment
No credit checks
24/7 priority service
Contract is transferable to the next homeowner in the event that you sell your home
When you purchase an air conditioner you are responsible for anything that happens to it, so in the event of a necessary repair you will be incurring a large unexpected expense. On the other hand, when renting you have the peace of mind of knowing that you are covered for any problems that may occur related to your equipment. Above all, you won't have to worry about upfront costs, maintenance costs, or repair costs. The only cost you will be incurring when renting through DeMark Home Ontario is a single affordable monthly payment.
CONTACT DEMARK HOME ONTARIO FOR A FREE QUOTE TODAY!
If you have any further questions regarding air conditioner rental cost or any of your other HVAC needs, don't hesitate to contact DeMark Home Ontario to find the answers you're looking for. If you're experiencing problems with your home's existing cooling system and are looking for a replacement, we offer a variety of air conditioner rental, purchasing, and financing plans. Our highly trained and experienced technicians are more than prepared to assist you with any of your air conditioner problems. We provide efficient and quick air conditioner replacement done by our team of HVAC professionals.
Give us a call at 1 (855) 998-2998 or fill out our online request form and we will be happy to assist you with your request.
Easy Rentals...
get total piece of mind with our High Efficiency Furnace and Air Conditioner
Rental Program
.