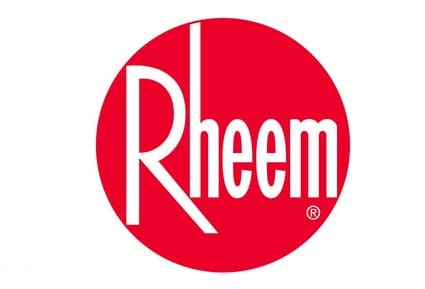 Rheem R96T 96% AFUE Furnace 40 000 BTU
ENERGY STAR® 96% residential gas furnace
Model: RHEER96TA040
Price includes standard* installation
Constant Torque ECM Motor
4 way multi-poise design
Rheem-Exclusive PlusOne™ Ignition System
Rheem-Exclusive PlusOne™ Water Management System
Industry-First PlusOne™ Diagnostics
R96T Classic Plus Series Gas Furnace
Description
Key features
Warranty Information
Resources
Accessories
Engineered for Reliable Comfort
Industry-first patented features and 360°+1 engineering make the Rheem R96T Classic Plus® Series Gas Furnace a smart option. From top to bottom, inside and out, and every angle in between, we've thought of everything to bring you efficient and reliable indoor comfort.

Enjoy greater comfort and performance
thanks to a two-stage operation that offers a more consistent indoor environment — keeping cold spots to a minimum. The two-stage heating design primarily operates on low-speed, only temporarily switching to high during peak cold-weather conditions.

Reliability is of the utmost importance when it comes to your family's comfort. Our Classic Plus Series Gas Furnace comes standard with the Rheem-exclusive PlusOne Ignition System. This proven direct spark ignition (DSI) is one of the most reliable ignition systems available today. Used exclusively by Rheem in the Heating and Cooling industry, this technology is the same proven design used on ovens and stoves.

Protect your home with our PlusOne™ Water Management System. The industry's first blocked drain sensor will shut off your furnace when a drain is blocked, preventing water spillage and potential water damage to your home. It also prevents seasonal start-up issues, which means fewer warranty claims. All this and the best warranties in the industry translate to fewer repair bills and more cozy nights at home.

Quiet and efficient operation is what you get with a Rheem R96T Classic Plus Series Gas Furnace. The new patented heat exchanger design provides improved airflow, which reduces operating sound, making it one of the quietest furnaces on the market. And a two-stage operation adds to a more comfortable indoor environment.

Reap Savings Through Maximum Efficiency
The R96T Classic Plus Series Gas Furnace is not only high-performing, it also saves you energy and money. A 96% AFUE rating may qualify you for local and/or utility rebates. It's everything you need in a gas furnace — and more!
Key features
Price includes standard* installation
Constant Torque ECM Motor
4 way multi-poise design
Rheem-Exclusive PlusOne™ Ignition System
Rheem-Exclusive PlusOne™ Water Management System
Industry-First PlusOne™ Diagnostics
R96T Classic Plus Series Gas Furnace
LIMITED LIFETIME HEAT EXCHANGER WARRANTY FOR MODELS: R96T, R96P, R95T, R95P, R92T, R802P, R802T. The Manufacturer warrants the primary heat exchanger and the secondary heat exchanger (condensing coil) to the original purchaser for his or her lifetime, provided the furnace is installed and used in the original purchaser's principal residence, subject to proof of purchase and such installation. For any subsequent owner (or the original purchaser where the above lifetime limited warranty conditions are not met or cease being met), or if the furnace is not installed in a residential* application, the Manufacturer's warranty on the primary heat exchanger and the secondary heat exchanger (condensing coil) is covered for an Applicable Warranty Period of Twenty (20) Years after the Effective Date. Look for specific details in the product description, check the Warranty Certificate
Financing Options
No matter your financial situation, we want to make sure you can keep your home comfortable. DeMark Home Ontario has partnered with leading financial institutions in the area to provide affordable financing options with low monthly payments.
Easy Rentals...
get total piece of mind with our High Efficiency Furnace and Air Conditioner
Rental Program
.