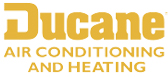 Ducane 92% AFUE High Efficiency Furnace Rental
Consistent Temperatures & High Efficiency
Model: 92G1
The rugged PSC motor will provide years of reliable operation
Quiet starts and stops for gentle operation.
Variable speed fan for optimum performance in heating and air conditioning
The tough, dependable heat exchanger is made from aluminized steel for long life, and crimped instead of welded for durability and safety
An anti-vibration blower assembly reduces sound levels on startup and shutdown
Description
Benefits
Resources
Comfort that doesn't quit.
With its powerful, single-speed PSC blower motor, the 92G1 delivers consistent temperatures and high-efficiency energy usage. So you will stay warm all winter without spending a lot on energy bills. And because the 92G1 is equipped with smaller burners than many other furnaces, it will operate more quietly.
92% AFUE* High Efficiency Furnace Rental means 92% of your fuel is turned into usable heat. So you'll save energy all winter long
A 10-year limited warranty on parts and a limited lifetime warranty on the heat exchanger (with registration) mean you'll feel good for years to come
The rugged PSC motor will provide years of reliable operation
Quiet starts and stops for gentle operation.
The tough, dependable heat exchanger is made from aluminized steel for long life, and crimped instead of welded for durability and safety
An anti-vibration blower assembly reduces sound levels on startup and shutdown
The 92G1 isn't only well-built and dependable, it's also energy efficient. Its Annual Fuel Utilization Efficiency (AFUE) of 92% means it converts 92% of the fuel it uses into heat you can feel. That means it can help you spend less on energy even when the weather is at its harshest.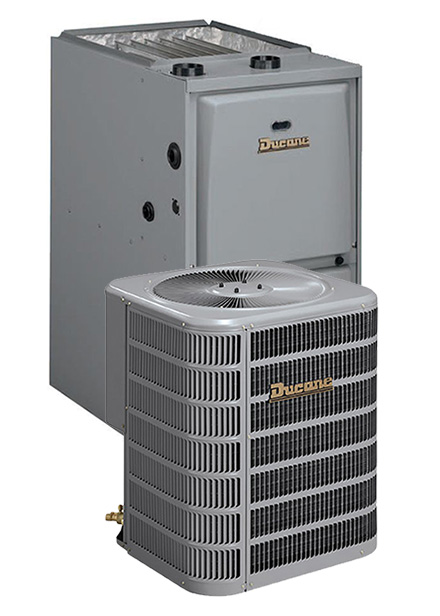 Bundle & Save!
A/C & Furnace Combo
More Info
Think purchasing an Air Conditioner or Furnace is too expensive? We have a solution for you!
When you rent AC, Furnace or both units from DeMark Home Ontario Inc, you're joining Ontario's most affordable, worry-free rental program. We deliver excellent service and top of the line equipment to our customers. We only install reputable, durable brands so customers will always be comfortable and protected. With our 24/7/365 maintenance program on Gas Furnace rental you receive lifetime service and repairs on all parts and labour and stay protected and worry free from unforeseen costs. You never have to worry about dealing with breakdowns, costs and replacement of your HVAC unit.
Benefits of Furnace rental
Save energy and save money
Great Service for only one low monthly payment
Heat and cool your home with High Efficiency Furnace and Air Conditioner and dramatically reduce your carbon footprint
Cut your heating and cooling cost by up to 45% every month and help save the environment
Free transfer of the program to the next home owner
Even air distribution with new Energy Star Air Conditioner and Furnace
Our ENERGY STAR qualified equipment will help you save energy and money
Renting can be cheaper than owing
Stay worry Free - Repairs and Maintenance Included in Air Conditioner rental program
When purchasing home comfort equipment there are usually large upfront payments or high financing interest rates, a long-term maintenance plan and extended warranties. On top of that 'protection and maintenance plans' have limitations and restrictions on the repairs and some homeowners end up paying high amounts on service calls and replacement of the equipment when it is irreparable. When you rent DHO's equipment, you don't need a maintenance plan and warranties because it is included in the gas furnace rental program and you are covered with lifetime service and repairs on all parts and labour.
Choosing the right AC and/or Furnace for your home
Proper sizing is the most important thing in replacing a furnace. Bigger isn't better. Smaller isn't cheaper. The best comfort and efficiency is through a properly sized furnace. If the furnace is too small it won't keep the house at the desired temperature when it is cold outside. If the furnace is too big it heats the house too quickly and then shuts off. This results in hot and cold swings in temperature in the house. To properly determine the correct size for a furnace please contact one of our professionally trained representatives who will be able to assist you in making the right decision for your home.
No, there are no any hidden charges. You will pay only the monthly rental fee which will be reflected on your Enbridge Gas Distribution Bill.
No. You will be billed by Enbridge Gas Distribution and Summitt Home Services HVAC rental charges will appear in the Other Companies section of your Enbridge Gas Distribution Bill.
Financing Options
No matter your financial situation, we want to make sure you can keep your home comfortable. DeMark Home Ontario has partnered with leading financial institutions in the area to provide affordable financing options with low monthly payments.
Easy Rentals...
get total piece of mind with our High Efficiency Furnace and Air Conditioner
Rental Program
.