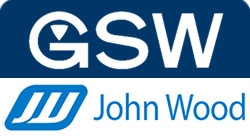 Conventional Vent Water Heater Rental | Rent To Own
$21.99/mo (40 Gallon)
Sizes Available: 40 / 50 / 60 gallons
Model: GSW-PDV
Free installation and removal of your existing tank
3 MONTHS NO PAYMENTS
No up-front equipment cost
Free lifetime service and repairs on all parts
New energy savings water heaters
Quicker heating time and increased water output
Transferrable to the next owner should you sell your home
Description
Key features
Features
Resources
FVIR Conventional Vent Water Heater is designed to keep burning vapours inside the combustion chamber until they burn out. A sensor inside the water heater will detect if it has ignited a flammable vapour from outside of the water heater and shut off the flow of gas to the burner and pilot light.
Flame Guard® patented technology prevents the ignition of flammable vapours from products such as gasoline, paint thinner and solvents. Subjected to over 1,000 tests including lint, dust and oil, butane and endurance burn, the Flame Guard® system is the safest and most proven technology available today.
Key Features
Aluminized multiport steel burner in Conventional Vent Water Heater
Complies with latest Flammable Vapour Ignition Resistant (FVIR) regulations in Canada and the USA
Piezo electric igniter removes need to light with matches
Child resistant, corrosion free drain valve
Series 10 Natural Gas Models feature an LED status indicator light, easier temperature adjustment and superior design
Available in 40, 50, 60 Gallon sizes
Key features
Free installation and removal of your existing tank
3 MONTHS NO PAYMENTS
No up-front equipment cost
Free lifetime service and repairs on all parts
New energy savings water heaters
Quicker heating time and increased water output
Transferrable to the next owner should you sell your home
Same footprint as existing heaters making them perfect for replacement
Unique inner flue – glass lined inside and out to prevent scaling
CSA International certified
TurbulatorTM dip tube for self-cleaning, reducing sediment at the bottom of the tank and increasing hot water output by as much as 8%
Over 20% more foam insulation and a higher EF for energy and cost savings
Benefits Of The FLAME Guard® System – Servicing made simple, saving you time and money.
Combustion chamber is easy to access
T&P valve is conveniently located at the side of the tank to facilitate piping to a drain or outside the building
Piezoelectric ignitor allows for lighting of the pilot without matches
Dependable three-leg design for better leveling and access to flame trap
Long-lasting dependability means years of assurance
Glass-lined inner flue prevents scaling
Top-mounted heavy duty anode rod for added tank protection
Robust 1/4″ pilot tubing
Easy Rentals...
get total piece of mind with our High Efficiency Furnace and Air Conditioner
Rental Program
.