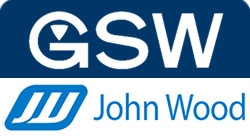 Electric Water Heater Rental | Rent To Own
$20.99/mo (40 Gallon)
Sizes Available: 40 / 60 gallons
Model: GSW-EV
Free installation and removal of your existing tank
No Payments until January 2024! Up to $200 prepaid Mastercard gift card - CASH BACK
No up-front equipment cost
Free lifetime service and repairs on all parts
New energy savings water heaters
Quicker heating time and increased water output
Transferrable to the next owner should you sell your home
Description
Key features
Features
Resources
Hot Water Right When You Need It
Designed to meet all your water heating needs, the GSW line of residential electric water heater provides the optimum in reliability, performance and energy efficiency. With unique and patented
special features and a broad range of models and sizes, there is a GSW product to suit any application. Manufactured by GSW, a global leader in water heaters, our complete line of electric water heater includes leading brand names like SpaceSaver® compact models and Comfort Smart top-entry models.
Key Features
Patented TankSaver™ design
CFC-Free Foam insulation
Automatic element controls
Galvanized bottom pan
Factory installed, plastic lined nipples
CSA International certified
Child resistant, corrosion free drain valves
Pipe insulation and heat traps for added energy efficiency
Available in 40 and 60 Gallon sizes
Key features
Free installation and removal of your existing tank
No Payments until January 2024! Up to $200 prepaid Mastercard gift card - CASH BACK
No up-front equipment cost
Free lifetime service and repairs on all parts
New energy savings water heaters
Quicker heating time and increased water output
Transferrable to the next owner should you sell your home
Exclusive Patented Design
The exclusive and patented TankSaver® design works to prolong tank life. TankSaver® impedes corrosion by guarding metal tank openings from exposure and keeping them watertight. The durable construction virtually eliminates rust.This 60 gallon (284 L) electric water heater is designed and built to provide reliable, high-capacity output with low-maintenance. And it meets the latest energy-efficiency regulations
Factory-installed T & P (temperature and pressure) valve is child-resistant, and corrosion-free
Water heater's tank is glass-lined to prolong its life, and the patented Styropour&3174; base helps improve energy efficiency
Turbulator generates turbulance in the bottom of the tank and flushes out lime particles
Uses two 4,500W (240V) elements, and is CSA International certified
Electric water heater is 23″ (58 cm) in diameter, and 60″ (152 cm) tall
FEEDBACK FROM OUR CUSTOMERS:
Water heater installation. Very highly recommend this company. Mike on the phone and Jason who installed the heater were above and beyond any expectations. Mike helped me with heater selection, explained options and what is the best for my house. Jason arrived right on time and did a great job with the install. Overall 10 stars service from beginning to the end - polite and professional service on the phone and inside my house, easy to reach, clear contract with option to buy out heater at any point of time.
We came back to DeMark for our broken water heater replacement. Just as the first time, when we replaced furnace and AC, the work has been done on time and without any hassles. Mike, who is sales/manager @ DeMark, was as usually attentive and very responsive to our needs. We recommend DeMark Home Ontario to anyone who is looking for HVAC service.
Easy Rentals...
get total piece of mind with our High Efficiency Furnace and Air Conditioner
Rental Program
.