ENERGY STAR Most Efficient 2011 app for IPhone
ENERGY STAR® Most Efficient 2011 identifies ENERGY STAR qualified products that have reached the top level in energy efficiency in Canada.
These exceptional products represent the leading edge in energy efficient products in 2011.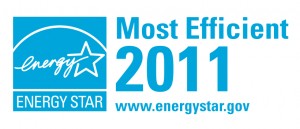 RKIL has been working with the Office of Energy Efficiency at Natural Resources Canada for almost 20 years on the EnerGuide and ENERGY STAR programs, and that partnership has just taken an additional step with the release of the ENERGY STAR Most efficiency 2011 app into the Apple App Store.
The iPhone app allows users to find out them most efficient products from the Heat Pumps, Central Air Conditioners, Clothes Washers, Refrigerators and Televisions. The app works in both official languages.
For more information and Free download apps visit  iTunes