What to Know Before You Buy Air Conditioner
If you're looking to buy air conditioner, there are many factors which you should take into consideration before you make your decision.
Get the right capacity for you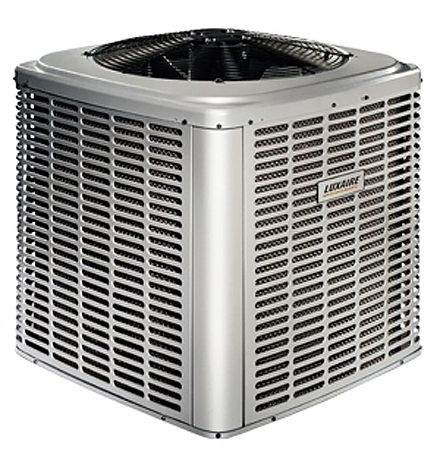 A common misconception would be that bigger means better, but that isn't the case. An air conditioner that is too big would cool your home too quickly without removing the humidity. This would leave your home feeling clammy, which is not ideal for anybody. If the air conditioner is too small then it won't keep your home cool enough. Knowing what size of an air conditioner is needed for your home is essential information to know before you buy air conditioner.
Choose the unit with the highest SEER rating in your price range
SEER stands for Seasonal Energy Efficiency Ratios; this rating measures the cooling efficiency of an air conditioner unit. It essentially tells you how much of your money is going towards cooling your home and how much of it is wasted. The higher the SEER rating, the more efficient the AC unit, and the more money you save on your energy bill. So, before you choose your next AC unit, find one with the highest SEER rating in your price range before you make your choice and buy air conditioner.
DeMark Home Ontario provides energy efficient air conditioners to their customers at a low and reasonable price.



Consider a two-stage air conditioner
A two-stage air conditioner is a more high-end air conditioner unit which features two compressors and fans and allow for maximum efficiency and comfort in your home. A two-stage air conditioner costs more than a single-stage air conditioner unit.
Ensure that the contractor has all the proper licensing requirements and credentials
Before you buy air conditioner, take into consideration who will be installing the AC unit and whether or not they are fully certified to be doing their job. When hiring a technician you should find one who is a member of the HRAI, is certified by the TSSA  and 313 license. The contractor should also be bonded and insured against liability.
At DeMark Home Ontario you can learn more about air conditioner costs, efficiency levels, manufactory specifications and the various brands that are available on the market. You can also schedule a free in home assessment with us on your existing equipment to see which replacement options are available for you to choose from. If purchasing a new air conditioner isn't in your budget we also offer flexible financing and rent to own options to our customers. Call us at 1 (855) 998-2998 or submit your request online and one of our friendly representatives will be happy to assist you.
Easy Rentals...
get total piece of mind with our High Efficiency Furnace and Air Conditioner
Rental Program
.