Should I buy or rent water heater
Buy or rent water heater is a common question that homeowners ask us on daily basis.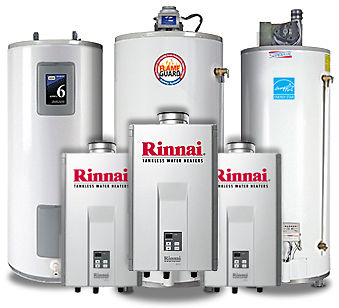 It is always a good feeling when you buy something outright instead of renting or financing but that may be true for big items like cars, boats, condos and houses to better reflect your lifestyle and achievements. While your water heater is used every day to provide your home with hot water for taking a shower, doing dishes, cooking, laundry and more it isn't something that you will be showing off to your friends and family. This may be the easiest answer why you should rent water heater instead of buying. But it is important to consider all other aspects of renting and buying water heater.
When you own water heater there are many things that can go wrong with it as the time passes and you are responsible to find a technician to get it fixed. When you rent water heater from a reliable company like Demark Home Ontario you never have to worry about any repairs and maintenance costs. All you have to do is call our service line and we will dispatch technician as soon as possible.
If you've previously rented a water heater then you've experience the convenience of 24/ 7 parts and labour warranty and peace of mind. With rental program you never have to worry about the financial stress of having to deal with repairs and replacement of the unit.
If you consider the overall cost, warranty and stress it makes sense to rent water heater instead of buying and owning it. You get peace of mind for a small monthly rental fee, full protection for parts and labor and moreover we will replace it free of charge to a new unit of yours cannot be repaired. By comparison renting is a really good deal.
If you are having  problems with your home's current water heater, don't wait until it's too late and take advantage of our rental.
Let DeMark Home Ontario help you choose the right water heater for your home. With us, you will get:
ZERO upfront charges
ENERGY STAR Certified
Reduced rental rates ( Enbridge Gas Bill )
Free installation and removal of your existing tank
No up-front equipment cost
No hidden charges
2 Months FREE Rent
FREE lifetime service and repairs on all parts and labour
FREE equipment replacement in the event it cannot be repaired
NO extended warranties required
Priority 24/7 customer service
FREE transfer of the program to the next home owner
You will not be receiving any extra bills. Rental water heater charges will appear in the 'Other Companies' section of your Enbridge Gas Distribution Bill.
Contact DeMark Home Ontario For a FREE Quote Today!
We will be happy to assist you with any questions or enquires regarding your water heater needs. Our team of dedicated and experienced professionals aim to provide homeowners with fast and reliable response and water heating solutions.
For more information on water heater rental or to apply for new installation call us at 647-847-2998 or submit your request online.