Best furnace and air conditioner brands available
Save up to $1000* on a new high efficiency furnace and air conditioner installation.
IESO (Independent Electricity Supply Operator (IESO) formerly OPA (Ontario Power Authority) is giving customers up to $650 in the heating and cooling rebates when upgrading to a new high efficiency furnace and air conditioner.
What's included with the installation:
Installation by fully licensed and highly trained technician with the highest level of standards and safety
Removal and recycling of your old equipment
Full Warranty Guarantee on Product and Service including maintenance and extended warranties
High Level Equipment and best furnace and air conditioner Leading Brand Names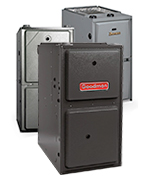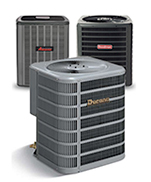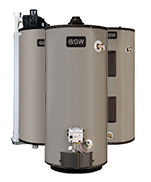 Payment Options Available
Rent to Own Program: Free standard installation with no upfront equipment or installation costs, only one low monthly payments, 24/7 furnace and air conditioner maintenance and protection, free equipment replacement in the event it cannot be repaired
Flexible Financing: Finance your equipment for as low as $1 a day. Flexible financing options available to suit your needs. One of the best furnace financing options in the industry
Payment Deferral: Do not pay for up to 1 year! Deferral payment available from 90 days up to 1 year from the installation date.
Upfront Purchase: Take advantage of purchasing your equipment upfront and get 10 years manufactory warranty on all parts, one of the best furnace and air conditioner manufactory warranties in the industry including lifetime warranty on heat exchanger and compressor on select models
 Free in Home Estimates and Fixed price Quotes
Selecting the right furnace and air conditioner for your home is an important decision in keeping your home warm and comfortable during the winter season. If you wish to schedule Free in Home Estimate we will send one of our highly trained consultants to your home to assist you in selecting the right and best furnace and air conditioner equipment for your needs. Our no obligation fixed price quote guarantees that there's no surprise even if an unexpected work comes up you won't pay a penny more.
High Efficiency and Reliability Furnaces and Air Conditioners
With years of experience and thousands of furnaces and air conditioners installed we've learned that quality and reliability of equipment matters. We've chosen to work only with leading furnaces and air conditioners manufacturers that continually invest into researching, testing and developing heating and cooling equipment. Industry leading warranties, strong safety standards and product reliability shows manufacturers commitment to its partners and customers.
Amana Furnaces and Air Conditioners
As the innovative manufacturer behind the world's first walk-in cooler and the Radarange microwave oven, the Amana brand has long been an American institution. And the same commitment to quality and innovation behind Amana brand home appliances goes into Amana Heating Cooling equipment. In fact, Amana believes that the Amana brand is the standard-bearer for gas furnaces in the HVAC industry, thanks to its proprietary MillionAir® heat exchanger. And when the temperature heats up outdoors, Amana brand comfort systems are ready with a premium, high-quality line of air conditioners and heat pumps that it consider to be among the most energy-efficient in the marketplace. Add to these high-quality products what Amana believes to be some of the industry's best warranties and you'll know why the Amana brand has stood for innovation and dependability for almost a century.
Ducane Furnaces and Air Conditioners
Ducane Heating Cooling have been recognized as top in the air conditioning and heating industry for more than half a century. Ducane air conditioners and furnaces are manufactured by dedicated employees in their South Carolina facilities. Ducane uses the most sophisticated processes available to guarantee that only the highest quality equipment bears the Ducane product name.
Goodman Furnaces and Air Conditioners
Goodman produces a complete line of residential and light commercial air conditioning and heating equipment at its modern, high-technology factories in Houston, Texas; Dayton, Tennessee; and Fayetteville, Tennessee, Goodman Heating Cooling sold through a world-wide network of distributors and independent installers who are dedicated to uphold the company's high quality standards.
Trained installers, top of the line equipment, best furnace installation, will recommend to all of my friends! – Timour- Toronto, ON
Thank you DeMark Home Ontario for the amazing services we've received from you. Furnace and Hot water tank that you installed for us works great. Your stuff is very friendly and helpful. You CSR helped us select the most suitable equipment for our household size, we had Goodman Furnace installed and GSW hot water tank that we are very pleased with. I will pass on good feedback to all my friends. – Mohammed K – Brampton, ON
Affordable Prices, no extras during the installation, thank you – Nick – Aurora, ON
Call Today 647-847-2998 to speak to one of our heating and cooling experts or fill out online request form. 
*Offer valid for residential customers only. Customers will receive up to $1000 back when selecting furnace and air conditioner combination, or two furnaces or two air conditioners are purchased/ rented or financed from DeMark Home Ontario. $650 is the maximum rebate from IESO (Independent Electricity System Operator), formerly OPA (Ontario Power Authority) for heating and cooling system upgrade. $250 is the maximum rebate from IESO for a furnace upgrade. Amount of the rebate varies based on the equipment purchased/ rented or financed and the area in which you reside. Please visit SaveOnEnergy.ca or call DeMark Home Ontario for more details. Amount of DeMark Home Ontario cash back rebate varies based on the equipment installed, and the area in which you reside. This offer cannot be combined with any other DeMark Home Ontario heating and cooling offers and cannot be transferred to another party. DeMark Home will remove your old furnace and air conditioner and safely recycle it.
Service Area
DeMark Home Ontario servicing area for HVAC-furnaces, air conditioners, hot water heaters, tankless units includes: Toronto, GTA, Vaughan, Mississauga, Brampton, Markham, Scarborough, Milton, Burlington, Niagara Falls, Oshawa, Pickering, Ajax, Aurora, Newmarket, Barrie, Ottawa and more. For a full servicing area please click here.
Easy Rentals...
get total piece of mind with our High Efficiency Furnace and Air Conditioner
Rental Program
.