Are you experiencing issues with your water heater?
Looking for a new hot water heater?
Not enough hot water?
Do you have an old or leaking water heater?
Looking for cheaper rental rates?
No Payments until January 2024!
$200 prepaid Mastercard gift card – CASH BACK
Submit an online request or call us now to
get a 2 minute quote over the phone.
No pre-inspection, no house visits, etc. We will provide solutions to your Water Heater problems, schedule your appointment, and determine pricing all in one phone call.
Your new Hot Water Tank Replacement is just a 2 minute phone call away,
GUARANTEED!
We're always open. Call us and speak to a live representative 24/7. No automated voices, we're always live.
We offer service and installation for rental water heaters on a rent to own basis performed by our fully licensed and trained technicians.
We offer the Best Reduced Rental Rates in Ontario.
Rental rates start at only $20.99/month
Why choose us?
FREE installation and removal of existing tank
No Payments until January 2024!
$200 prepaid Mastercard gift card – CASH BACK
No upfront equipment cost
No hidden charges
FREE maintenance program 24/7
No long term contracts
24/7 Parts and Labour Warranty
Transferable to the next homeowner should you sell your home!
We will dispose of your existing water heater if you own it or we will return your old water heater to your previous rental provider FREE of charge.
Same day or next day Hot Water Tank Replacement GUARANTEED
It's easy to see why homeowners love us.
There are tons of reasons why customers love DeMark Home Ontario. We're proud that we can bring comfort back into the homes of people all across Ontario. When you choose DeMark, this is what we promise:
1. The best prices around, period.
Lowest rental rates in Ontario, no hidden fees, no additional charges*, just a single fixed monthly rate.
2. Two-hour window guaranteed
We know that a technician visit impacts your schedule and we make sure that our technicians arrive on time, every time.
3. No mess left behind
We treat your home as if it is our own. We always protect your home and clean up before we leave.
4. Friendly service from our licensed technicians
We put all of our technicians through an extensive training ensuring they provide you with the best customer service possible.
5. We can help you with rebates
We will help you save money using government rebates and specials. We can even help you prepare the paperwork.
6. Satisfaction guaranteed
We always deliver on our promises and our 5-star ratings definitely speak for themselves.
We are 100% certified and insured.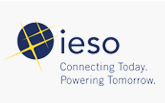 We're licensed by the Technical standards & safety authority (TSSA), the Electrical Safety Authority (ESA) as well as SaveOnEnergy, the Ontario Energy Board (OEB) and the Independent Electricity System Operator (IESO).
We're proud members of Natural Resources Canada / Government of Canada and the Heating, Refrigeration and Air conditioning Institute of Canada (HRAI).
We are an Enbridge participating company and all of our technicians are fully bonded and insured with full adherance to WSIB guidelines.
Chances are, we're in your area.
Proudly servicing The Greater Toronto Area, Ottawa & Southern Ontario
We actively service the vast majority of cities, towns and rural areas found within Toronto, GTA, Etobicoke, Mississauga, Brampton, Milton, Burlington, Oakville, Markham, Vaughan, Scarborough, Oshawa, Ajax, Pickering, Whitby, Bowmanville, Aurora, Newmarket, Innisfil, Barrie and Ottawa.
We are constantly expanding our service area to provide even more homeowners with exceptional water heater rentals. If you live outside of our service area, don't hesitate to get in touch with us to find out if we can service you.
We all know that pictures speak a thousand words.
Whether we're installing a water heater in a brand new home or a century home, the job is always quick, clean and professionally done.
Great service equals happy customers.
Don't take our word for it, take theirs:
10/10 via Homestars
I have been looking where to purchase a water heater and or to rent one, alot of companies seem shady in respect to the warranty service. I found Demark to be upfront and sent an email in detail as to what they cover warranty wise. They even installed the unit the next day which is great, no waiting. I was pleased with the service for sure.
– Graham in Burlington
5 Stars via Google
Hot Water Tank Replacement. New Rinnai tankless water heater installed, timely & professional service, reasonable rental rates. Quality work. Easy to deal with. I would definitely recommend Demark Home – they are clean, professional and trustworthy. Thank you.
– John Mill
5 Stars via Facebook
Water Tank was installed. It is hard to believe that these days there are still people who believe in quality and professional workmanship. Thank you guys.
– Jacoby Tico
Get your new water heater quoted in less than two minutes!
Complete the form below or call us at (647) 847-2998 to receive a quick quote for
Hot Water Tank Replacement.
Our website makes use of 256-bit SSL encryption on all connections.
Your data is very safe and we will never send unsolicited messages
or sell your data to any third-party.