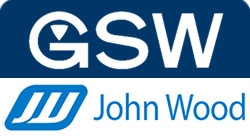 Power Vent Water Heater Rental | Rent To Own
$33.99/mo (40 Gallon)
Sizes Available: 40 / 50 / 60 gallons
Model: GSW-PV
Free installation and removal of your existing tank
No Payments until January 2024! Up to $200 prepaid Mastercard gift card - CASH BACK
No up-front equipment cost
Free lifetime service and repairs on all parts
New energy savings water heaters
Quicker heating time and increased water output
Transferrable to the next owner should you sell your home
Description
Key features
Features
Resources
The Superflue® Power Vent Water Heater rental ENERGY STAR® qualified water heater has been engineered for superior efficiency and to deliver a higher energy factor (EF) to meet the latest ENERGY STAR® qualifications. The Superflue® Power Vent Water Heater is designed with a state-of-the-art gas control with advanced self-diagnostics for quick and easy servicing.
A built-in blower allows for both through-the-wall or through-the-roof venting up to 50 feet to the exterior of your home and is an ideal for those looking to convert from an electric to a gas Power Vent Water Heater Rental.
Key Features
Automatic gas control with
Cast iron burners
Factory installed, plastic lined nipples
Energy efficient electronic ignition
CSA International certified
FVIR compliant
Vents with ULC s636 approved PVC or CPVC pipe
Key features
Free installation and removal of your existing tank
No Payments until January 2024! Up to $200 prepaid Mastercard gift card - CASH BACK
No up-front equipment cost
Free lifetime service and repairs on all parts
New energy savings water heaters
Quicker heating time and increased water output
Transferrable to the next owner should you sell your home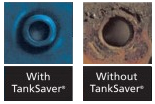 Exclusive Patented Design
The exclusive and patented TankSaver® design works to prolong tank life. TankSaver® impedes corrosion by guarding metal tank openings from exposure and keeping them watertight. The durable construction virtually eliminates rust and it meets the latest energy-efficiency regulations.
Safety Features
Flammable vapour sensor detects the presence of flammable vapours and automatically disables the unit preventing their ignition
The only flammable vapour sensor in the industry that is protected from contaminants
Robust air intake snorkel inhibits flammable vapours from entering the sealed combustion chamber
Serviceability
State-of-the-art modular gas control features advanced self-diagnostic capability that makes troubleshooting easy
Relocated T&P and drain valve for ease of installation and serviceability
Water Heater Features
Compact design – ideal as a replacement water heater and for closet installations
Exclusive patented TankSaver® design to prolong tank life
Convenient 3/4″ side taps for combination applications on G5065S and G5065L
The Ultimate in Venting Flexibility
All units can be vented horizontally through the wall or vertically through the roof with plastic venting pipe certified for gas-fired appliances
Feedback from our customers:
Great service! Very good experience, from firs contact to installation. First contacted the company on Sunday due to Water heater emergency, Monday new water heater was installed. Thank you!
Replacement of hot water tank. Mike was honest, professional, returned calls in a timely manner. The installation technicians were professional, efficient and on time. The installation was seamless and provided quality work. I would recommend this company. Thank you.
Easy Rentals...
get total piece of mind with our High Efficiency Furnace and Air Conditioner
Rental Program
.