DeMark Home Ontario Inc has cost effective maintenance and service programs that will help you extend lifetime of your home equipment, reduce energy consumption and bring you peace of mind. We take your comfort seriously.
Please contact us to book your preventative maintenance appointment or a service call and technician will be in your home in no time.
A pre-seasoned maintenance of your furnace, air conditioner or humidifier will ensure your equipment is performing at its manufacturer standards and will improve your air flow and the quality of the air you breathe.
Your heating and cooling system is one of the most important equipment in your home. Without cooling your hardware can wrap and without heating your pipes can freeze and burst. Maintaining your equipment will keep your home from damages and also bring you comfort all year long. Your equipment need to be regularly maintained to maximize its efficiency and reduce energy costs.
Our team of highly trained and fully licensed technician qualified to service and install all types of heating, cooling and refrigeration equipment. Service technicians have the skills and tools to quickly diagnose the problem, offer the right solution and get your equipment up and running in no time. DeMark Home Ontario's preventative maintenance programs will assure customers of fewer breakdowns and problems and extended life time of the equipment by eliminating small problems before they escalate to extensive and expensive repairs. Waiting for equipment to break down is very costly.
Our Service Experts can also offer you a replacement of equipment with high efficiency furnaces and air conditioners that can significantly lower your utility bills should you require an upgrade. You will receive a thorough consultation and an estimate on the desired equipment which includes site visitation and a quote preparation that meets your needs and budget.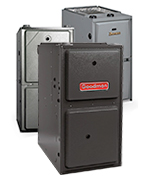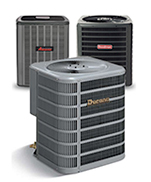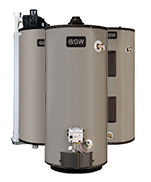 Easy Rentals...
get total piece of mind with our High Efficiency Furnace and Air Conditioner
Rental Program
.