The Canadian government is offering up to $7100 in heat pump rebates to homeowners who upgrade their HVAC systems to energy efficient heat pumps.
The Government of Canada, in collaboration with Enbridge Gas, created the Greener Homes Grant as a federally funded rebate program designed to encourage homeowners to improve their home's with energy efficient and environmentally friendly upgrades. The main heat pump rebates program in Ontario is the Home Efficiency Rebate Plus (HER+) that allows homeowners to save up to $10,000 when upgrading their home to an eligible heat pump. Today, we are going to learn about the application process and how you can get the most out of the 2023 heat pump government rebates.
Heat pumps are more energy efficient than furnaces or baseboard heaters, and can lower your monthly energy bills by up to 50%. The HVAC industry trend towards heat pumps is here to stay as their energy efficiency coupled with their environmentally friendly operation makes them the smart choice for homeowners.
Here at DeMark Home Ontario we are pleased to offer a number of products and services that are covered under the grant and we are here to make the application process smooth and simple for you from start to finish.
Contact us at any time for assistance from our team of industry professionals that can help you with upgrading your HVAC system and the grant application process.
How do Heat Pumps Work?
Heat pumps are a type of HVAC system that uses electricity to transfer heat from one location to another. Heat pumps do not generate heat themselves, but instead take heat from the outside air (air source heat pump) or from the ground (ground source heat pump) and transfer it inside your home.
During the cold months, the heat pump takes heat from these sources and transfers it into your home using refrigerant as the heat transfer medium.
In summer, this process is reversed as the heat pump acts as an air conditioner by taking heat from inside your home and pushing it outside.
Best of all, heat pumps don't use fossil fuels! This makes them the most environmentally friendly and energy efficient solution to home heating and cooling. The International Energy Agency (IEA) has stated that the transition to heat pumps may reduce global CO2 emissions by at least 500 million tonnes by 2030. This is equivalent to the annual CO2 emissions of all the cars in Europe today.
What HVAC Products are Covered Under the Greener Homes Grant?
You can receive up to $5,000 for the installation or replacement of heat pumps under the Greener Homes Grant. The following products are eligible under the program:
Air Source Heat Pumps: Up to $5,000
Ground Source Heat Pumps: Up to $5,000
Heat Pump Water Heaters: Up to $1,000
The Home Efficiency Rebate Plus (HER+) program offers up to $7,800 for heat pump rebates. You can find additional info on eligibility criteria in this article or by viewing the program terms on the Enbridge Gas website.
Who is Eligible for the Greener Homes Grant?
There are a number of criteria that homeowners must meet to receive rebates from the program. To be eligible, the home must be your primary residence, you must use an NRCAN-approved Energy Advisor, and complete a pre-retrofit and post-retrofit energy assessment.
Certain restrictions apply for homes built less than 6 months ago, multi-unit residential buildings, and homes not heated by Enbridge Gas. View this resource for a full list of eligibility requirements.
Don't hesitate to contact DeMark Home Ontario if you need guidance on how to complete your pre- and post-retrofit EnerGuide evaluations.
How Do I Apply for the Greener Homes Grant?
Step 1: Register
The first step is to sign up on the Enbridge Home Efficiency Rebates Plus website!
Step 2: Schedule and Complete Your EnerGuide Assessment
Before upgrading your equipment, an energy assessment of your home must be completed by a registered energy auditor. Part of the rebate program includes a reimbursement of up to $600 for the energy assessment fees. You can find a Registered Energy Advisor near you by using your postal code. The auditor will perform an energy assessment of your home and advise you on any changes that can be made to your home to save energy.
Once the evaluation has been completed, you will be provided with an EnerGuide rating, a Homeowner Information Sheet, a Renovation Upgrade Report, and an invoice. Keep all these documents handy as you will need them in the next steps of the grant process.
Step 3: Complete your Energy-Saving Upgrades
Upgrade your home to energy efficient equipment with DeMark Home Ontario! Whether it be a heat pump upgrade, furnace upgrade, air conditioner upgrade, or a new smart thermostat – we offer a number of products and services that will bring your home to peak energy efficiency and home comfort.
We can walk you through every step of the grant process, upgrade your home to new equipment, and provide you with all the documentation necessary for the rebate program. Our team of licensed and trained HVAC technicians are committed to making your home comfort upgrades both simple and worry-free.
Step 4: Schedule and Complete Your Post-Retrofit Assessment
After your upgrade(s) have been completed, a post-retrofit assessment is necessary to evaluate the amount of energy saved and greenhouse gas emissions reduced as a result of the upgrade(s).
The same evaluation that was done previously will be completed again to assess the results of the changes. You will receive a new EnerGuide rating, and additional information about further improvements that can be made towards your home's energy efficiency. The energy advisor will also take "Before" and "After" photos that are needed to be approved for the grant.
Step 5: Apply for Reimbursement
To apply for reimbursement you will need to submit all the required documents to the Enbridge Gas website. This will include proof of your upgrades, along with your rating and evaluation reports (both pre- and post-retrofits), and all invoices and receipts for the work that's been completed.
The Home Efficiency Rebate Plus (HER+) program is expected to be available until 2027.
Additional Upgrades That Can Increase Your Home's Energy Efficiency
Smart Thermostat: Smart thermostats are designed to save you money on your monthly energy bills while improving your home comfort. A smart thermostat upgrade should be combined with another energy efficient upgrade to be eligible for a rebate.
Doors and Windows: Upgrading your home's doors and windows to Energy Star certified models will improve your energy efficiency levels.
Home Insulation: Better insulation for your home results in less wasted energy. Additional insulation can be added to attics, crawl spaces, exterior walls, basements, cathedral ceilings, flat roofs, and exposed floors.
Renewable Energy: Solar photovoltaic panels are one way your home can create electricity using a renewable energy source.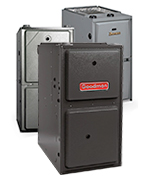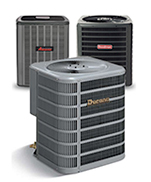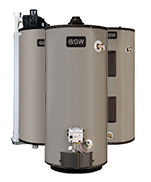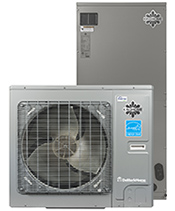 We hope that you now feel up to speed on the new Canada Greener Homes Grant. If you want to take advantage of this great opportunity for heat pump rebates, don't hesitate to contact DeMark Home Ontario at any time. Our team of licensed and trained HVAC professionals would be happy to walk you through the grant process, update your home to the most energy-efficient solutions, and ensure that you are eligible for rebates. We have great heat pump rental and purchase programs available and a selection of products from the top heat pump brands on the market.
If you're looking to upgrade your old heating and cooling system to a Super High Efficiency Heat Pump / Furnace just give us a call and we can guide you through the Government and Enbridge grant process from start to finish.
We'll book everything for you and complete the installation.
Submit an online request or call us now to get a 2 minute quote over the phone.
(647) 847-2998