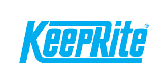 KeepRite Heat Pump DLCSRB – Up to 24.7 SEER
Quiet Comfort® Heat Pump
Model: DLCSRB
Up to 24.7 SEER cooling efficiency
Up to 14.0 EER heating efficiency
All in One ( Heating & Colling )
Rebates $7100 - Canada Greener Homes Grant / Enbridge
Inverter Compressor
10-year Residential Limited Warranty
Built-in basepan heater
Anti-corrosive fin coating
Condenser high-temperature protection
Description
Key features
Warranty Information
Resources
KeepRite Heat Pump DLCSRB
QuietComfort® Heat Pump
The new KeepRite Heat Pump is a powerhouse unit with up to 24.7 SEER and up to 14.0 EER efficiency. Features like Refrigerant Leakage Detection and Condenser High-Temperature Protection make this unit intelligent as well as efficient. Available in sizes from 9 to 36 with four different style indoor unit options, there is certainly a system to meet your cooling and heating needs.
Specification
Up to 24.7 SEER
Up to 14.0 EER
Up to 11.0 HSPF
Outdoor sound: as low as 54 decibels1
Cooling operating range -13° ~ 122° F (-25° ~ 50° C)
Heating operating range -22° ~ 86° F (-30° ~ 30° C) – sizes 9-24 (208/230V)
Heating operating range -13° ~ 86° F (-25° ~ 30° C) – sizes 9, 12 (115V) & 30, 36 (208/230V)
Piping length 82 ~ 164 ft. (25 ~ 50 m)
Inverter Compressor
0.75 – 3.0 Ton
115V & 208/230V
Heavy-gauge, galvanized steel construction
Primed and coated with a 100% coverage, baked-enamel finish in white
AN EFFICIENT OUTDOOR UNIT FOR MAXIMUM PERFORMANCE
QuietComfort® heat pumps provide a great mix comfort management and reliable performance at a reasonable price. With ultra-quiet operation, these heat pumps can help keep you comfortable all year long.
What is a Heat Pump?
A heat pump is a component of a heating and cooling system and is installed outside the home. What makes a heat pump different from a furnace or air conditioner is its ability to perform both heating and cooling functions. It is a 2-in-1 system that can warm the home in the winter and cool it in the summer, providing you with home comfort all year round with the added benefit of energy efficiency.
How does a Heat Pump work?
Heat pumps work based on a refrigeration cycle. Their basic operation involves transferring heat from one location to another. Heat can be sourced from water, outdoor air, or the ground.
In winter, the heat pump takes heat from these sources and transfers it into your home using refrigerant as the heat transfer medium.
In summer, this process is reversed as the heat pump acts as an air conditioner by taking heat from inside your home and pushing it outside.
Heat pumps don't burn fossil fuels unlike many other types of HVAC systems. This makes them an environmentally friendly and energy-efficient solution to your year-round home comfort needs.
---
If you're looking to upgrade your old heating and cooling system to a Super High Efficiency Heat Pump / Furnace just give us a call and we can guide you through the Government and Enbridge grant process from start to finish.
We'll book everything for you and complete the installation.
Submit an online request or call us now to get a 2 minute quote over the phone.
(647) 847-2998
Bundle & Save!
A/C & Furnace Combo
More Info
Key features
Up to 24.7 SEER cooling efficiency
Up to 14.0 EER heating efficiency
All in One ( Heating & Colling )
Rebates $7100 - Canada Greener Homes Grant / Enbridge
Inverter Compressor
10-year Residential Limited Warranty
Built-in basepan heater
Anti-corrosive fin coating
Condenser high-temperature protection
Warranty Policy With the residential limited warranty, you receive peace-of-mind knowing you will receive replacement parts protection for up to 10 years. This standard offering covers all components incorporated into the heat pump system at the time of manufacture.
OUR REVIEWS AND TESTIMONIALS
We recently replaced our old air conditioning unit with a Amana. We went for a 16 SEER Amana. We love it. We love it's energy efficiency, quiet operation and warranty.
My family and I had a great experience with Demark Home's service. They installed a new furnace and ac system in our new house. Their prices were reasonable, installation went great, and their customer support was very helpful throughout the process. Installation team showed up on time and did everything cleanly. Strongly recommend this company