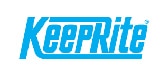 KeepRite G96VTN Furnace
Two-Stage Operation
Model: G96VTN
Purchase
Price includes standard* installation
Variable-speed blower motor and two-stage gas valve provide enhanced levels of even temperature control and comfort
KeepRite G96VTN Series furnace is up to 96% AFUE.
High temperature limit control prevents overheating
10-Year Parts Limited Warranty
Heating capacity - 40,000–120,000 BTU
Lifetime Heat Exchanger Limited Warranty
Rent to Own
FREE installation
NO hidden fees, only one low payment
Don't pay until January 2024!
CASH BACK – $500
Free lifetime maintenance and repairs on all parts and labour
NO extended warranties required
FREE Digital thermostat
PRIORITY SERVICE available 24/7/365
Description
Key features
Warranty Information
Resources
Accessories
QuietComfort® 96 Gas Furnace
KeepRite G96VTN – Keep cozy when it's cold outside with our high-efficiency gas furnace. Its reliable two-stage operation and variable-speed blower provide enhanced temperature control for your comfort. The variable-speed blower also means you'll enjoy better summer dehumidification as your furnace works with your cooling unit to help pull moisture out of the air.
Energy Star® Qualified
U.S. Environmental Protection Agency voluntary program that helps protect climate through energy efficiency
Blower Motor
Variable-speed blower motor and two-stage gas valve provide enhanced levels of even temperature control and comfort
Heat Exchanger Warranty
Lifetime Heat Exchanger Limited Warranty upon timely registration
Specifications
Variable-speed, constant torque ECM blower motor
Variable-speed induced draft combustion motor
Energy-saving two-stage gas valve KeepRite G96VTN
RPJ® (Rigid Press Joint) primary heat exchanger, stainless steel secondary heat exchanger
Reliable direct spark gas ignition
Solid, pre-painted steel insulated cabinet with tight fit door latch system
Sound-reducing features: soft mounted blower and inducer motor
Heating capacity: 60,000–120,000 BTUh
Key features
Price includes standard* installation
Variable-speed blower motor and two-stage gas valve provide enhanced levels of even temperature control and comfort
KeepRite G96VTN Series furnace is up to 96% AFUE
Heating capacity - 40,000 –120,000 BTU
High temperature limit control prevents overheating
10-Year Parts Limited Warranty
Lifetime Heat Exchanger Limited Warranty
Your Keeprite® home air conditioner, heat pump or furnace carries a limited warranty on all functional parts. Most Keeprite units feature an outstanding 10-year parts limited warranty.* Other key components, such as heat exchangers, may carry a longer limited warranty. Look for specific details in the product description, check the Warranty Certificate
OUR REVIEWS AND TESTIMONIALS
My family and I had a great experience with Demark Home's service. They installed a new furnace and ac system in our new house. Their prices were reasonable, installation went great, and their customer support was very helpful throughout the process. Installation team showed up on time and did everything cleanly. Strongly recommend this company
We came back to DeMark for our broken water heater replacement. Just as the first time, when we replaced furnace and AC, the work has been done on time and without any hassles. Mike, who is sales/manager @ DeMark, was as usually attentive and very responsive to our needs. We recommend DeMark Home Ontario to anyone who is looking for HVAC service.
Financing Options
No matter your financial situation, we want to make sure you can keep your home comfortable. DeMark Home Ontario has partnered with leading financial institutions in the area to provide affordable financing options with low monthly payments.
Easy Rentals...
get total piece of mind with our High Efficiency Furnace and Air Conditioner
Rental Program
.