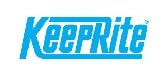 KeepRite R4A3 Air Conditioner
Performance 13 SEER Central Air Conditioner
Model: R4A3
Price includes standard* installation
Quiet performance (as low as 74 decibels)
KeepRite R4A3 Series Performance 13 SEER Central Air Conditioner
Non-ozone depleting R-410A
Single-stage compressor operation
10-Year Parts Limited Warranty
Cooling capacity: 1.5–5 tons
Description
Key features
Warranty Information
Resources
Accessories
KeepRite R4A3 Series Performance 13 SEER Central Air Conditioner
Now you can keep cool and comfortable in the warm months with our high efficiency
air
conditioner with a single-stage compressor. It delivers reliable cooling comfort and is ENERGY STAR® qualified so you can enjoy money-saving, efficient comfort.
Efficiency Rating
Specifications KeepRite R4A3 Air Conditioner
Efficient, single-stage scroll compressor
Single-speed fan motor
System protecting filter drier
Durable, protective inlet grille panels allow easy coil cleaning
Baked-on powder coat finish over galvanized steel
Compatible with most cooling thermostats
Non-ozone depleting R-410A refrigerant
10-Year Parts Limited Warranty
Cooling capacity: 1.5–5 tons
Bundle & Save!
A/C & Furnace Combo
More Info
Key features
Price includes standard* installation
Quiet performance (as low as 74 decibels)
KeepRite R4A3 Series Performance 13 SEER Central Air Conditioner
Non-ozone depleting R-410A
Single-stage compressor operation
10-Year Parts Limited Warranty
Cooling capacity: 1.5–5 tons
Your Keeprite® home air conditioner, heat pump or furnace carries a limited warranty on all functional parts. Most Keeprite units feature an outstanding 10-year parts limited warranty.* Other key components, such as heat exchangers, may carry a longer limited warranty. Look for specific details in the product description, check the Warranty Certificate
Feedback from our customers:
We came back to DeMark for our broken water heater replacement. Just as the first time, when we replaced furnace and AC, the work has been done on time and without any hassles. Mike, who is sales/manager @ DeMark, was as usually attentive and very responsive to our needs. We recommend DeMark Home Ontario to anyone who is looking for HVAC service.
My family and I had a great experience with Demark Home's service. They installed a new furnace and ac system in our new house. Their prices were reasonable, installation went great, and their customer support was very helpful throughout the process. Installation team showed up on time and did everything cleanly. Strongly recommend this company
Financing Options
No matter your financial situation, we want to make sure you can keep your home comfortable. DeMark Home Ontario has partnered with leading financial institutions in the area to provide affordable financing options with low monthly payments.
Easy Rentals...
get total piece of mind with our High Efficiency Furnace and Air Conditioner
Rental Program
.