Finance or Lease Air Conditioner
Finance or lease air conditioner and experience home comfort like never before.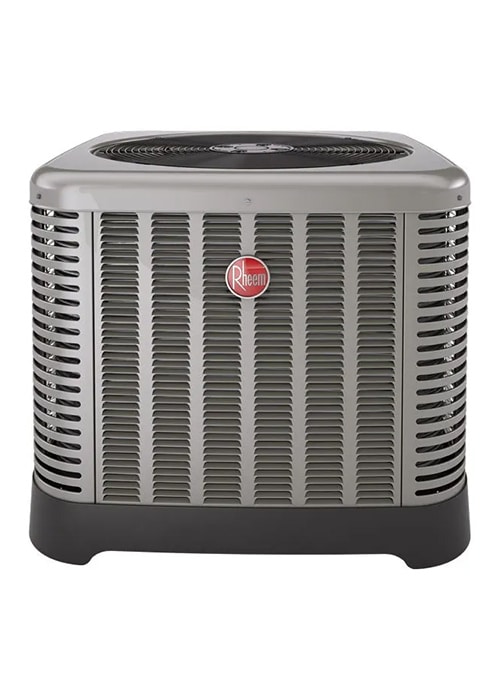 The only thing that might be putting you off from adding an A/C to your home is that high ticket price for a new high efficiency model. But if the purchase cost seems intimidating, then lucky for you there are finance and lease air conditioner options that can make it affordable and easy on your budget.
You will have a hard time finding a homeowner that says they regret getting a central air conditioner for their home. There is simply nothing quite like sleeping in a cool, comfortable home after a hot summer day. Improve your sleep quality and say goodbye to those tortuous, hot and sweaty nights. Whether it is 32°C or -20°C outside, your home should feel like a cozy retreat from the outdoor elements.
If you are currently thinking of replacing your home's furnace, then you can also add on a new air conditioner to receive a bundle deal. We provide finance and lease air conditioner and furnace options to distribute the total cost into low monthly payments.
What's the difference between finance or lease air conditioner options?
Finance
Lease to Own
Installation Charges
Included
Included
Maintenance Costs
Extra Cost
Included
Repair Costs
Extra Cost
Included
Warranty
5-10 years parts
Lifetime all parts
and labour
Credit Check
Yes
No
Lien on Your House
Yes
No
Enbridge Gas Billing
No
Yes
Registration Fee
Yes
No
Transferable to the next home owner
No
Yes
Rebates
Yes
Yes
If you have any further questions about finance or lease air conditioner options or any of your other HVAC concerns, don't hesitate to contact us at any time. Our highly trained and experienced technicians are more than prepared to assist you with any of your air conditioner needs. A new central air conditioner installation is not as expensive as you may think. DeMark Home Ontario provides renting, purchase and financing options that are tailored to fit the needs and budgets of any homeowner. We provide efficient and quick air conditioner replacement done by our team of trained and certified HVAC professionals.
Give us a call at 1 (855) 998-2998 or fill out our online request form and we will be happy to assist you with your request.
Easy Rentals...
get total piece of mind with our High Efficiency Furnace and Air Conditioner
Rental Program
.